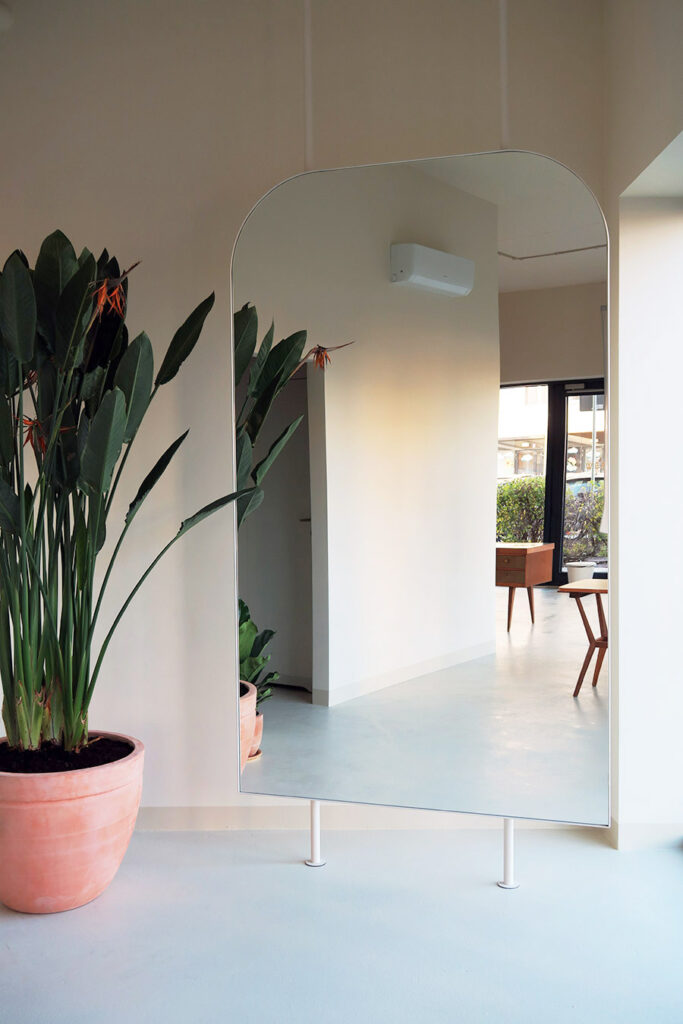 Large mirrors – the magic of increasing space
We produce mirrors for commercial spaces such as physiotherapy studios. The mirror's slim metal frame corresponds with the modern character of the interior. Heavy frames require a strong structure to hang the mirror above the floor.
Art deco mirror framed in black oak with beveled glass.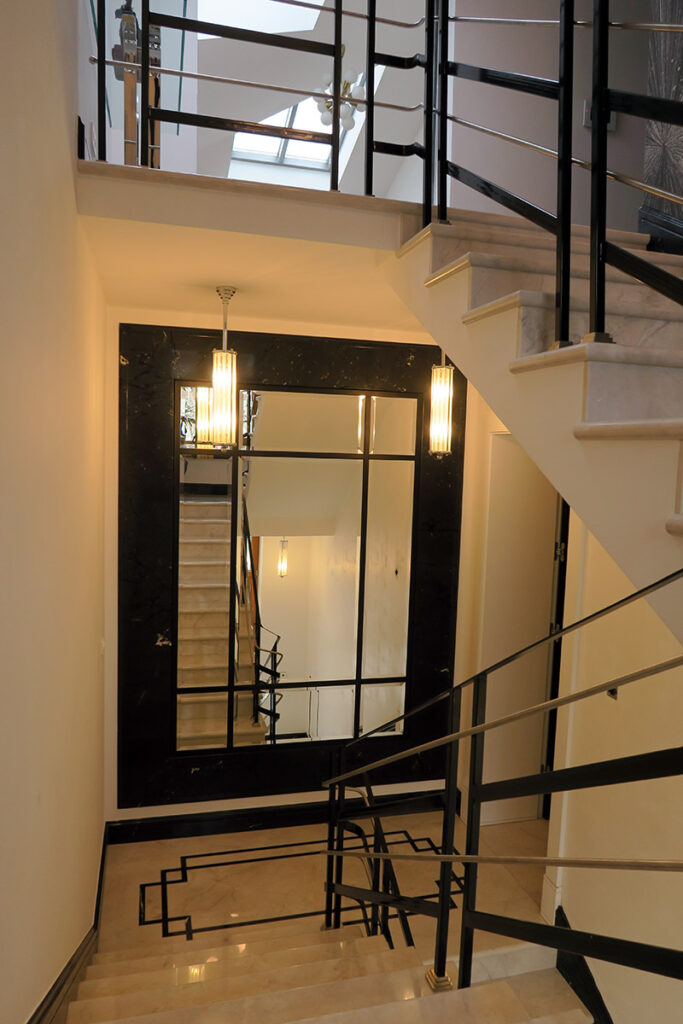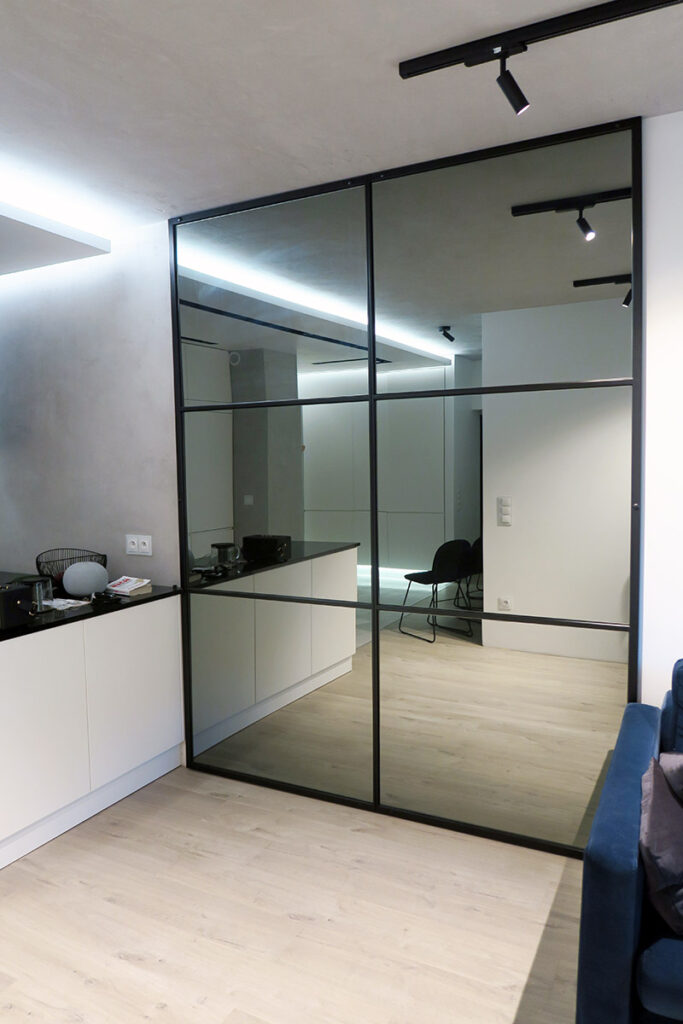 Loft-style mirrors made in square steel frames with partitions.